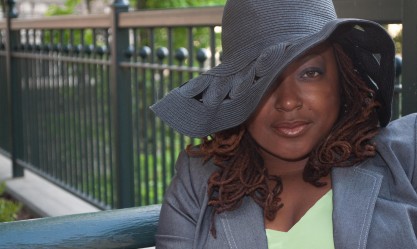 Sherice Tomlin is a phenomenal woman of worship, known for her vibrancy and exuberance on and off the stage. Sherice has answered the call to full-time music ministry and has stepped out on faith to pursue her passion. Passionate about helping others experience praise and worship, Sherice will take you to a higher place in worship through her contagious and heartfelt passion for God.
Sherice has ministered with and/or shared the stage with the likes of Lady Tremaine Hawkins, Wintley Phipps, John Stoddart, Jamel Strong, Dynamic Praise, Duawne Starling, Kelvin Wooten, Roger Ryan, Terrell Hunt, Wayne Bucknor, Maurette Brown-Clarke, Shea Norman, Crystal Rucker, Committed, Wes Morgan, Judith McAlister, Amber Bullock, Michelle Prather (Kurt Carr Singers), and Joey Kibble (Take 6) to name a few.
God has blessed her with 3 albums; "Without You Lord" released in 2005, "One Day" released in 2010," and "Just Like Heaven" released in 2011. Sherice not only records but is currently a praise and worship leader and choir director at 3 different churches in the Washington DC area. She continues to find ways to give back to her church and her community by opening her home to people in need. She has traveled extensively sharing her anointed gift with many. Sherice is planning her next project and is soliciting your financial support. For more information on how you can support Sherice's ministry, please contact her at: [email protected].