Active Ministries

Heaven's Song is a musical group of dedicated Christian women founded by Wanda Chandler in August of 2010. The group began singing as a praise and worship team at the Dupont Park Seventh-day Adventist Church. Under inspiration of the Holy Spirit, Wanda determined that there were greater opportunities to reach and bless people through the ministry of music. God opened doors and Heaven's Song began to minister to the Washington DC Metropolitan area churches, women's ministries and homeless ministries. Over the years the group has evolved and grown to seven voices which now includes: Tammy Woodfork and Fran Thorn (Sopranos), Lataynia Westney and LuValle Johnson (Altos), Wanda Chandler, Sandra Marley and Diedra Tramel (Tenors).  The group sang at Allegheny East Camp Meeting 2012 in Pine Forge, Pennsylvania, the General Conference Session 2015 in San Antonio, Texas and Oakwood University Alumni Weekend 2016 in Huntsville, Alabama.The group's mission is to serve as ambassadors for God, glorifying His name and spreading the Good News of Jesus Christ through praise, prayer and song. 
Heaven's Song is working on its first recording project estimated at $18,000. We need your help to partner with us. Your tax-deductible contributions will go toward our God inspired vision of being used as His vessels to reach many and bless them through our music ministry. For more information, please contact us at: [email protected]. 
Metro Lifted Worship is a ministry of the Metropolitan Seventh-day Adventist Church committed to honoring God and proclaiming the gospel through music. The mission of the ministry is rooted in the commission given by Christ in John 12:32 which states, "And I, when I am lifted up from the earth, will draw all people to myself." Our aim is to magnify Christ through our music, and to be a bless to those in our community through a number of outreach methods.
We are happy to partner with joDah Ministries in the proclamation of the gospel, and to assist in establishing a platform for future expansion of the ministry. In keeping with this vision, we are embarking on the production of our first musical project through collaboration with gifted producers, singers, and songwriters from within the Washington DC metropolitan area. The project will feature original works written and developed by members of the Metro Lifted Worship ministry and estimated at $20,000.
We need your help to partner with us. Your tax-deductible contributions will go toward making this vision a reality. For more information, please contact us at: [email protected]
$13826.52
69%
25 fundraisers
Smooth, jazzy, contemporary, are some of the words used to describe CLAY, a vocal ensemble comprised of gifted musicians and vocalists who have worked together for many years, CLAY's primary mission is to share the love of God through music and to point their listeners to Christ and His gift of salvation and restoration. Their name, CLAY, reflects the prophetic purpose of an all-loving Creator who breathed life into the dust of clay, so that through their imperfect vessels they can proclaim the love of a perfect God.
Committed to vocal excellence with superb musicality, CLAY is going one step further to record their debut CD. They are currently in the studio working on what is being dubbed as their finest music, comprised of original compositions and arrangements, and recorded by some of the DMVs most gifted musicians. In order to reach their goal of $25,000, CLAY is soliciting your support through tax-free donations made possible through their member affiliation of joDah Ministries.
For more information on how you can support CLAY's music ministry, please send an email to:[email protected]
Enter your donation amount below!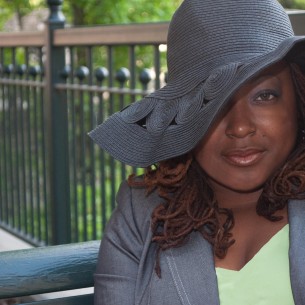 Sherice Tomlin is a phenomenal woman of worship, known for her vibrancy and exuberance on and off the stage. Sherice has answered the call to full-time music ministry and has stepped out on faith to pursue her passion. Passionate about helping others experience praise and worship, Sherice will take you to a higher place in worship through her contagious and heartfelt passion for God.
Sherice has ministered with and/or shared the stage with the likes of Lady Tremaine Hawkins, Wintley Phipps, John Stoddart, Jamel Strong, Dynamic Praise, Duawne Starling, Kelvin Wooten, Roger Ryan, Terrell Hunt, Wayne Bucknor, Maurette Brown-Clarke, Shea Norman, Crystal Rucker, Committed, Wes Morgan, Judith McAlister, Amber Bullock, Michelle Prather (Kurt Carr Singers), and Joey Kibble (Take 6) to name a few.
God has blessed her with 3 albums; "Without You Lord" released in 2005, "One Day" released in 2010," and "Just Like Heaven" released in 2011. Sherice not only records but is currently a praise and worship leader and choir director at 3 different churches in the Washington DC area. She continues to find ways to give back to her church and her community by opening her home to people in need. She has traveled extensively sharing her anointed gift with many. Sherice is planning her next project and is soliciting your financial support. For more information on how you can support Sherice's ministry, please contact her at: [email protected].

John W. Rawlins III is one of the most promising voices in gospel music. A gifted vocalist, songwriter, and worship leader, this DC-area native's focus is simple: to serve and honor God through ministry and introduce people to Jesus Christ right where they are.
John's relevant and life-changing ministry has had lasting impact in various arenas. His work as a choir director at Cornell University, Ithaca College, and Calvary Baptist Church in Ithaca, NY garnered him much acclaim and has opened many doors. John has been blessed to share the stage and sing with some of music's most talented artists including GRAMMY Award winners Kirk Franklin, Pastor Marvin Sapp, GRAMMY nominee Anita Wilson, and most recently, Jonathan McReynolds. In 2013, John had the unique opportunity to participate in the Abyssinian Mass Tour, a show composed, written by, and featuring Pulitzer Prize winner and nine-time GRAMMY winner Wynton Marsalis and the Jazz at Lincoln Center Orchestra and directed by his friend and famed musician, composer, and artist Damien Sneed. He returned to the DC Metropolitan Area in late 2014 and continues to minster musically. He serves as one of the Worship Leaders at his home church, Greater Mt. Calvary Holy Church, as well as a worship leader for its teen church, IMPACT. John is also an active member of Greater Mt. Calvary's Music Ministry and Youth & Young Adult Department. After many years of work with these and many other choirs, groups, and artists, John is embarking on his highly-anticipated debut LP slated for release in 2016. In March of 2015, John released his first commercial single, "Renew Me," on iTunes, Google Play, Amazon, and other digital outlets. His second single, A Different Drum," will be released in the fall of 2015.
John W. Rawlins III solicits your financial support for what promises to be one of the most exciting releases in music. For more information on how you can support John's ministry, please contact him at [email protected]
BLQ, formerly known as the Breath of Life Quartet, was originally formed in 1974 by Walter Arties, who formed the group to support the Breath of Life Telecast. The original lineup of the group included Walter Arties, Phillip Grayson, Clyde Allen, and James Kyle, with Shelton Kilby originally serving as pianist and arranger before taking a vocal role on the group's second recording. The original group released three albums – Plenty Good Room (1975), Spirituals (1977), and Ghetto Child (1979). In the 1980's the group's personnel gradually changed as the original members left to pursue other phases of their ministries.
The second version of the Breath of Life Quartet, including Adrian Westney, Jr., Reger Smith, Jr., Myron Ottley and Ronald Woodfork, released the album Come By Here in 1988. In 1992 Loren Mulraine joined the group, which for a number of years included all five members, with Adrian Westney, Jr. alternating between vocals and keyboards. This group released the album Brand New in 1997, and also released a special international recording for their Australia and New Zealand audience in 2000. The group retained variations of this configuration until 2008 when the current group – Loren Mulraine, Ronald Woodfork, Desmond Pierre-Louis and Duane Hamilton made their debut. The current group released Testimony in 2010. Adrian Westney, Jr. remains an occasional member of BLQ, primarily as a keyboardist.
BLQ is currently in pre-production on a new recording project, which will include both original contemporary gospel songs and new arrangements of hymns and spirituals.  The new project will be supported with international and U.S. touring dates, television, cable, and Internet appearances, and radio promotion.  BLQ is seeking to raise $30,000 for the production and initial marketing of this project.  Join us in this worthy cause to spread the gospel in song. For more information, please contact us at: [email protected]