Active Ministries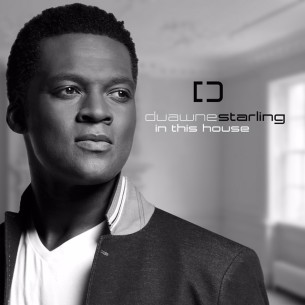 Duawne's resume is virtually a who's who in music. He has worked with artists such as Kirk Franklin, Donnie McClurkin, BeBe and CeCe Winans, Fred Hammond, Nicole Mullen, Michael W. Smith, Sandy Patti, Michael Jackson, Patti Austin, Dolly Parton, Michael McDonald, Kelly Price and countless others. After distinguishing himself as one of the top supporting vocalists in the music industry, it was evident that it was time to launch his solo career.
Not only does Starling have the vocal schooling of years in the studio and on the road, he is also an accomplished songwriter, actor, former model, and co-host of Magnify Him on the 3ABN Network. As well, he is the host of In Your Own Words, an Internet radio show on the Family New Radio station. Three of his musical compositions, "Finally I", recorded by Daryl Coley, "Everything", and "With This Ring" recorded by Starling, are on the chart topping wedding compilation CD "With This Ring" Volumes 1 and 2. As well, his voice can be heard singing "Imagine A Place", the theme song for Tokyo Disney in Tokyo, Japan.
Ultimately, Duawne describes himself as a "simple man" and has one goal. "I just want to be all that I am intended; a man of honor, a faithful husband and a loving father. I want my life to bring light to the world around me". Duawne released his debut self-titled CD in 2004, and is getting ready to release his sophomore CD, "Deeper Faith" in winter of 2015. He is soliciting your financial support as he now embarks on promoting this project nationally. For more information on how you can support Duawne's ministry, please contact him at: [email protected].
Enter your donation amount below!
$36710.40
82%
6 fundraisers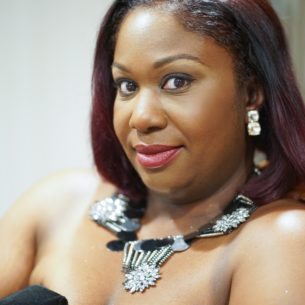 When Monique Steele sings, listeners consistently sense God's presence. Her remarkable range and vocal dexterity allow her to vividly express her love for Christ. She has shared the stage with Earnest Pugh, Marvin Sapp, Darryl Coley, BeBe Winans, Donnie McClurkin, George Duke, Richard Smallwood, Joey Kibble of Take 6, Maurette Brown Clarke, Denyce Graves, and John Stanley, just to name a few. Monique has also performed as a soloist in Kenya, Rwanda, Uganda, Jamaica, Canada, and across the United States in venues such as The Kennedy Center.
Monique currently serves as the interim Director of Music for 19th Street Baptist Church located in Washington, DC, the oldest black church in that city, and was blessed to perform for President Barack Obama and his family. Born in Montreal and raised in Alberta, Canada, Monique was influenced by the music of both her Jamaican parents and the many styles of music available to her in Calgary.
As full-time music ministry is not easy, Monique is soliciting your financial support in raising $25,000 to defray production-related costs as she embarks on her next studio project. Please join Monique on this new journey and sow a financial gift in the box below.
Known as one of the top ten finalists on BET's season six hit gospel singing competition Sunday Best, Terrill Hall attributes his incredible voice as a Divine gift. Born and raised in Buffalo, New York, he always surrounded himself with different forms of music that ultimately exposed him to various genres that positively influenced his musical development.
Terrill has not only been blessed to share his gifts locally in the Washington DC area, but he has also been blessed to share the stage with several gospel artists such as Kim Burrell, Donnie McClurkin, Karen Clark- Sheard and other renowned gospel artists. His passion for music excellence and his obedience to God's calling is leading him to pursue a singing career on a national level.
Terrill's prayer is to be a vessel used by God to bring about deliverance and restoration in the lives of many through the ministry of music, regardless of denomination, race, geography or ethnicity. Terrill is working to produce his first single as part of a larger CD release. He is soliciting your financial support to make this dream a reality. For more information on how you can support Terrill's ministry, please contact him at: [email protected].
Enter your donation amount below!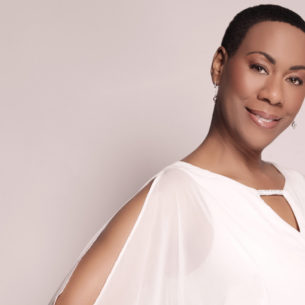 Janice Chandler-Eteme is regarded as one of the world's foremost lyric sopranos. She has appeared as soloist under the baton of leading conductors with major orchestras in North America as well as with international groups, including those in Boston, Philadelphia, Cleveland, Los Angeles, Minneapolis, Montreal, Vancouver, Geneva, Rome, Japan, Hong Kong, and others.
Ms. Chandler-Eteme's astonishing range of concert literature includes Strauss' Four Last Songs (Reading, Baltimore, Syracuse, Harrisburg and Utah Symphonies; Florida Orchestra, Fort Wayne Philharmonic; Grand Teton and Texas Music Festivals); Philip Glass' Passion of Ramakrishna (Pacific Symphony); Mahler's Second Symphony (San Diego, Baltimore, Nashville, Cincinnati, Colorado and Pacific Symphonies; Rome's Santa Cecilia Orchestra); Haydn's Die Schöpfung (Atlanta, Pittsburgh and Cincinnati Symphonies); Mendelssohn's Lobgesang Symphony (San Diego Symphony), Lokumbe's Dear Mrs. Parks (Detroit Symphony) and Can You Hear God Crying? (Chamber Orchestra of Philadelphia); the Brahms Requiem (San Diego, Baltimore, Colorado Symphonies); Mahler's Eighth Symphony (Milwaukee, Grand Rapids, American and Montreal Symphonies); Beethoven #9 (Cleveland Orchestra, New Jersey and Houston Symphonies), Barber's Knoxville: Summer of 1915 (Festival Miami, Baltimore Symphony), Tippett's A Child of Our Time (Dallas and Santa Rosa Symphonies) and Britten's War Requiem (Lincoln and Santa Rosa Symphonies and Evansville Philharmonic).
Ms. Chandler-Eteme's recordings include an inspirational solo disc (Devotions), and the Dvořák Te Deum with Zdeněk Mácal and the New Jersey Symphony. In collaboration with joDah Ministries,  Ms. Chandler-Eteme is now embarking on a recording project that will premiere original arrangements songs, centered around the theme "Preparation for Christ's Return". Janice is soliciting your financial support in raising $25,000 to defray production-related costs. To get started, simply enter your financial gift in the box below.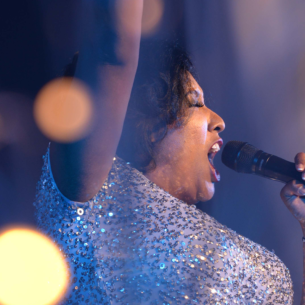 "Songs For The Heart" represents a two-year collaborative effort that included a wide array of gifted musicians from the Baltimore Washington DC area and beyond. Now that this project is completed, the real work now begins; that is to take the music to the rest of the world! To do that, I need your help, and that's why I am inviting you to partner with me as we seek to raise $24,000 to pay for the promotional services needed to bring this project unto the airwaves, and for touching countless listeners around the world. Your seed of faith will go a long way to defray the exorbitant costs required to make this project successful. Thank you for partnering with me!
Supporting public charities not only helps advance noble causes, but it represents an important civic duty. That's why the IRS encourages individuals and corporations to give to public charities like joDah Ministries, and when you do, 100% of your financial contribution is tax deductible. 
Your financial support will help us provide tangible support services to disparate groups within our community, helping them to advance the various causes they represent. Read more about joDah Ministries on the
IRS Website
. 
Giving is easy! Simply enter your amount and click DONATE!
$20749.4
69%
72 fundraisers