Active Projects

Hurricanes Irma and Maria left in its path devastation beyond comprehension. Islands such as Barbuda, St. Martin/St. Maarten, St. Thomas, Anguilla, Puerto Rico, Dominica, and several others have been devastated beyond belief. Food, housing, water, and other non-perishable items are just some of the basic items that are urgently needed in these islands.
Many have asked, "How can I help?" This is your chance! Take a moment to join the relief effort with joDah Ministries to bring relief to those impacted by these monstrous storms. 
JoDah Ministries, Inc. is a non-profit 501c(3) organization located in Maryland that seeks to make a difference for those in need. Chartered as a Christian music production ministry, we are expanding our focus to bring relief to those impacted by Hurricanes Irma and Maria.
**To see the most recent transaction report, click below**
Hurricane Relief Transactions until 2017-11-21
Please DONATE and then SHARE.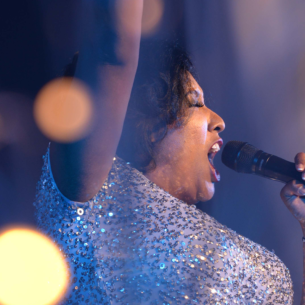 "Songs For The Heart" represents a two-year collaborative effort that included a wide array of gifted musicians from the Baltimore Washington DC area and beyond. Now that this project is completed, the real work now begins; that is to take the music to the rest of the world! To do that, I need your help, and that's why I am inviting you to partner with me as we seek to raise $24,000 to pay for the promotional services needed to bring this project unto the airwaves, and for touching countless listeners around the world. Your seed of faith will go a long way to defray the exorbitant costs required to make this project successful. Thank you for partnering with me!
Supporting public charities not only helps advance noble causes, but it represents an important civic duty. That's why the IRS encourages individuals and corporations to give to public charities like joDah Ministries, and when you do, 100% of your financial contribution is tax deductible.
Your financial support will help us provide tangible support services to disparate groups within our community, helping them to advance the various causes they represent. Read more about joDah Ministries on the
IRS Website
.
Giving is easy! Simply enter your amount and click DONATE!
$3921.99
20%
9 fundraisers
Known as one of the top ten finalists on BET's season six hit gospel singing competition Sunday Best, Terrill Hall attributes his incredible voice as a Divine gift. Born and raised in Buffalo, New York, he always surrounded himself with different forms of music that ultimately exposed him to various genres that positively influenced his musical development.
Terrill has not only been blessed to share his gifts locally in the Washington DC area, but he has also been blessed to share the stage with several gospel artists such as Kim Burrell, Donnie McClurkin, Karen Clark- Sheard and other renowned gospel artists. His passion for music excellence and his obedience to God's calling is leading him to pursue a singing career on a national level.
Terrill's prayer is to be a vessel used by God to bring about deliverance and restoration in the lives of many through the ministry of music, regardless of denomination, race, geography or ethnicity. Terrill is working to produce his first single as part of a larger CD release. He is soliciting your financial support to make this dream a reality. For more information on how you can support Terrill's ministry, please contact him at: [email protected].
Enter your donation amount below!

Heaven's Song is a musical group of dedicated Christian women founded by Wanda Chandler in August of 2010. The group began singing as a praise and worship team at the Dupont pPark Seventh-day Adventist Church. Under inspiration of the Holy Spirit, Wanda determined that there were greater opportunities to reach and bless people through the ministry of music. God opened doors and Heaven's Song began to minister to the Washington DC Metropolitan area churches, women's ministries and homeless ministries. Over the years the group has evolved and grown to seven voices which now includes: Tammy Woodfork and Fran Thorn (Sopranos), Lataynia Westney and LuValle Johnson (Altos), Wanda Chandler, Sandra Marley and Diedra Tramel (Tenors). The group sang at Allegheny East Camp Meeting 2012 in Pine Forge, Pennsylvania, the General Conference Session 2015 in San Antonio, Texas and Oakwood University Alumni Weekend 2016 in Huntsville, Alabama.The group's mission is to serve as ambassadors for God, glorifying His name and spreading the Good News of Jesus Christ through praise, prayer and song.
Heaven's Song is working on its first recording project estimated at $18,000. We need your help to partner with us. Your tax-deductible contributions will go toward our God inspired vision of being used as His vessels to reach many and bless them through our music ministry. For more information, please contact us at: [email protected]

Metro Lifted Worship is a ministry of the Metropolitan Seventh-day Adventist Church committed to honoring God and proclaiming the gospel through music. The mission of the ministry is rooted in the commission given by Christ in John 12:32 which states, "And I, when I am lifted up from the earth, will draw all people to myself." Our aim is to magnify Christ through our music, and to be a bless to those in our community through a number of outreach methods.
We are happy to partner with joDah Ministries in the proclamation of the gospel, and to assist in establishing a platform for future expansion of the ministry. In keeping with this vision, we are embarking on the production of our first musical project through collaboration with gifted producers, singers, and songwriters from within the Washington DC metropolitan area. The project will feature original works written and developed by members of the Metro Lifted Worship ministry and estimated at $20,000.
We need your help to partner with us. Your tax-deductible contributions will go toward making this vision a reality. For more information, please contact us at: [email protected]
$5718.77
29%
10 fundraisers